Husband of Adeline Blanche Carwardine - picture taken around 1930.



Click here for details of the ship that he took to the USA.
Photos of his sisters Mabel and Ethel are to be found on this page

Adeline Blanche Carwardine.

Reginald's wife

Dudley Stuart Miller

Dudley is the soldier on the left, with his brother Reginald, nephew Leslie and son



He was younger brother to Reginald. Remembered by many in his elder years as a "Chelsea Pensioner"
No photo of him is available in this historic uniform but that shown opposite will give an idea of his appearance - spectacularly remembered by younger male family members who always wanted "Uncle Dud" to recount his war stories.
Click on these link:
http://www.chelsea-pensioners.co.uk/history.htm or http://en.wikipedia.org/wiki/Chelsea_pensioner to learn more about Chelsea Pensioners
Photos of his sisters Mabel and Ethel are to be found on this page

Irene Blanche Godfrey (Miller)

Adeline & Reginald's eldest daughter, later married William Leslie Godfrey. Picture taken around 1920.



The documents page on this web site contains a copy of her passport, click here to view.
Reginald & Adeline's third son



Mary Anne Miller (Knight)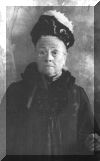 Wife of Alfred Miller, mother of 10 children including Reginald & Dudley
Known as 'Grandma Miller'
Little is known of her ancestors other than her father was one John Knight.